We are a local congregation seeking to embody the true gospel in all of life in Utah. 
Wade is Pastor/Elder of Apologia Church in Utah since it was founded in October 2021. He was raised up by the Elders at Apologia Church in Arizona for over 6 years. God saved Wade in 2012 and since then he has been committed to following Christ and getting the Gospel out into the world. He earned a Master's in Theological Studies at Golden Gate Baptist Theological Seminary from 2013-2017. 
Wade has been married to his wife Sarah since 2010. Together they have a 10-year-old daughter named Bella who is as better to them than seven sons (Ruth 4:15). Wade and Sarah have sold their home, left families and church home to see the Gospel of Jesus Christ raise up generations of Christians in the state of Utah.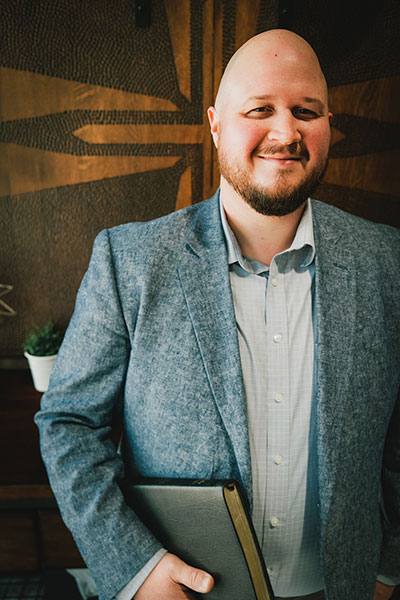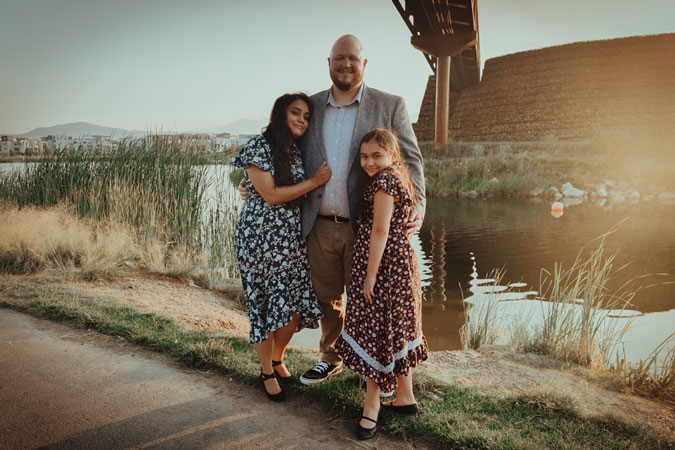 We gather every week to focus – or refocus – on the good news of the gospel.
Services last about 2 hours and you will find an informal crowd but reverent atmosphere. However, we have intentionally structured the music, teaching, prayer, and sacraments to reinforce the gospel and lead us in genuine worship. We celebrate communion every week to remain centered on the life, death, and resurrection of Jesus as our source of hope and salvation. We typically teach through books of the Bible and always remain rooted in the gospel. The music is most often a mix of hymns and theologically-rich worship songs.
Andrew is in the office of Deacon at Apologia Church in Utah since it was founded in October 2021. Prior to Utah He had been serving in the deaconate for several years and training under the Elders at Apologia Church in Arizona. Andrew is also co-host of a podcast called Cultish that dissects cults and fringe movements of many types from the biblical worldview. His heart is to reach the lost and help those coming out of false assemblies.
Andrew has been married to his wife Kaci since 2014. Together they have a daughter named Marli, a son named Poet, and a baby boy on the way! Family is one of the most important things to Andrew as he, his wife, and children labor to see the Spirit poured out on Utah.